KnitinspireTM Makes All the Calculations You Need for Your Project
Let Us Take Care of the Hardest and Most Tedious Part of Pattern Design for You
Your final pattern will be incredibly precise.
As a matter of fact, you'll know how much yarn you'll need for your project within a few yards!
Knitinspire's automatic calculations will provide the following:
There will be detailed instructions for your design in both text and charts. Our online tracker makes it easy to set your work aside for a while and get back to it without forgetting where you were.
You can find out the amount of yarn you will need for each project by weight (grams/ounces) or length (meters/yards).You will know right away if the yarn you already own will work for a project, or if you will need to add to your stash.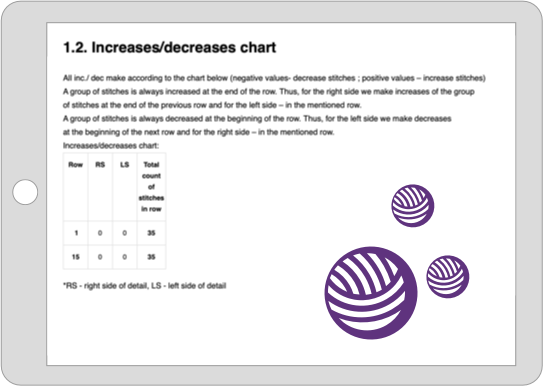 Preview your stitch pattern chart and see how it looks on your design in a mock-up of the pattern.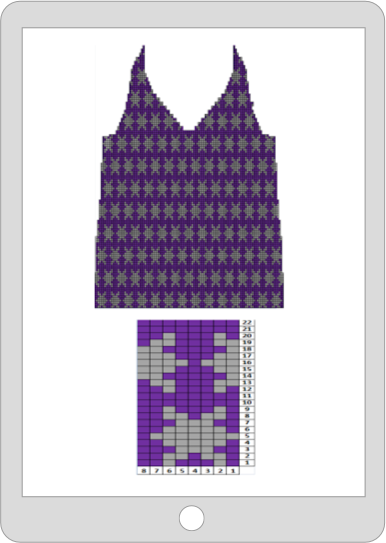 Use our "Online Knitting" tool to monitor and track your knitting as you go. Never lose track of where you are!