KnitinspireTM Provides Everything You Need to Create Your Custom Designs
It only takes a few simple steps to generate a complete pattern for your project.
Step 1
Use the interactive "Basic Patterns Customizer" to begin:
Pick a pattern that is comparable to what you want from more than 200 basic versions of cardigans, pullovers, skirts, trousers and accessories.
It's possible to customize the individual elements like sleeve length and style, collar shape, and overall drape until your design is everything you've imagined it to be.
Knitinspire's library contains all basic sizes for men, women and children. Simply select the closest size and then edit the individual components for a custom fit.
Step 2
Once you've chosen the basic design elements, customize the details in our graphic pattern editor.
You can tweak individual parts easily.
Starting with a blank page is easy if you want to start from scratch.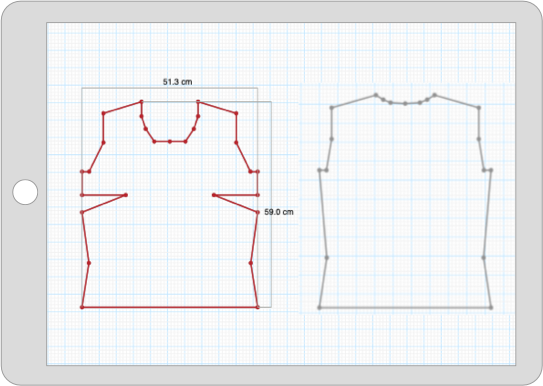 Step 3
Add your desired stitch pattern to complete your design.
Choose from our extensive stitch library to incorporate lace, cables, fun motifs, and other imaginative things into your final design.
You have the choice of adding your stitch pattern using our graphic stitch pattern editor.
Finally, add your yarn details and gauge measurements, or choose a standard yarn weight.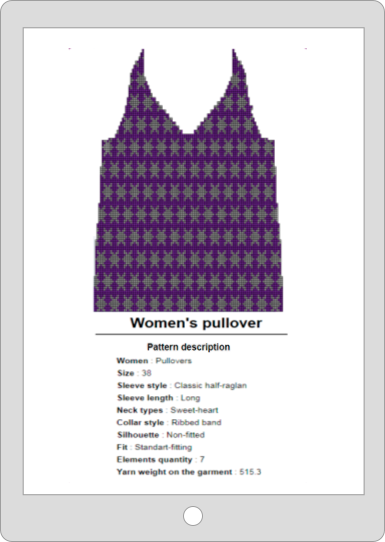 Knitinspire™ will perform all the calculations and generate a custom pattern of instructions for both texts and charts. Track your progress using our online knitting tool. It's mobile friendly so you can take it with you. You can also export your pattern to PDF file.
Use Knitinspire™ to bring your designs to life without tears, mistakes, or disappointment!