Service payment. Subscription management
After the free 10 day period has expired, you have the option of paying for website services and continuing to have full access to all the tools provided by the website. Your next option is that you can continue using the website in the limited mode.
For more information on the free trial period, click HERE
For more information on user access rights, click HERE
Information on service prices is accessible from the Main menu:

Website services are paid for in the subscription mode: you make the first payment by selecting the payment period. When the time of your regular payment expires, payment will be taken for the next period automatically. You can cancel your subscription at any time.
Only registered users will be able to pay for the website services. For more information on how to create an account and sign up on the website, click HERE
Payment is made through the "Payment Information" section located in your account.
You can access your account by clicking on the profile picture and username/email located in the upper right corner of the page.
In the "Payment Information" section, you can click the select a payment method tab for your subscription by clicking on "Manage Subscription". You will see the form shown below where you have to click on "Payment Methods":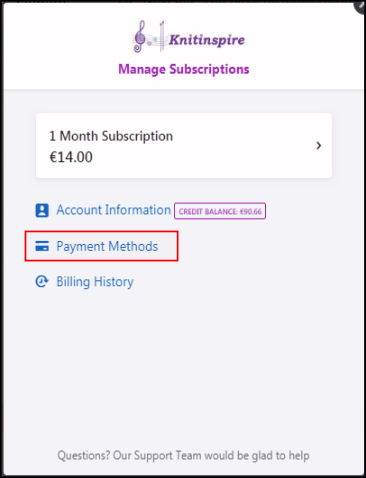 Two methods are available for you to pay for your subscription on the website:by credit, or debit card, or via PayPal. By default, payment by credit card is offered.
Click on "Buy subscription" tab to pay for your subscription. There will be an option to select a subscription period of 1, 3, 6 or 12 months. Then, you have to follow simple instructions to make the payment. After that, you will receive a letter with an invoice to your email address provided regarding your registration.

In order to cancel your subscription, click on the "Manage Subscription" tab. Then, click on the subscription plan field: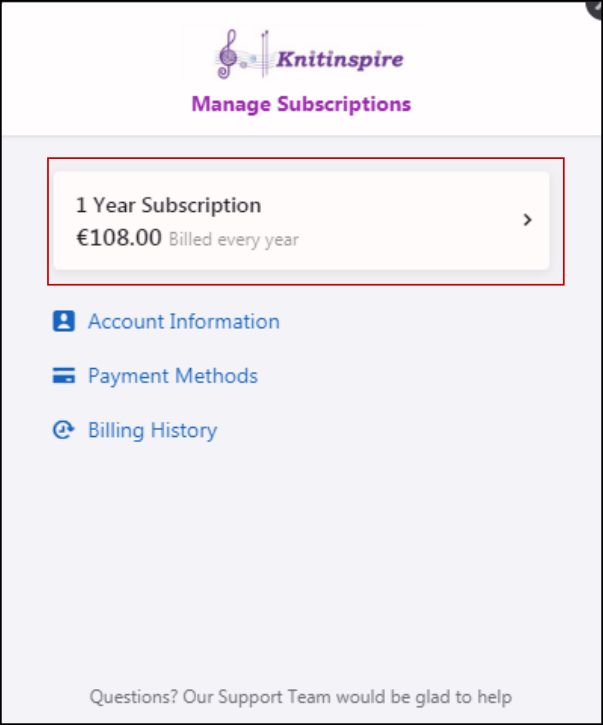 After that, you will see a window where you can unsubscribe ("Cancel Subscription"):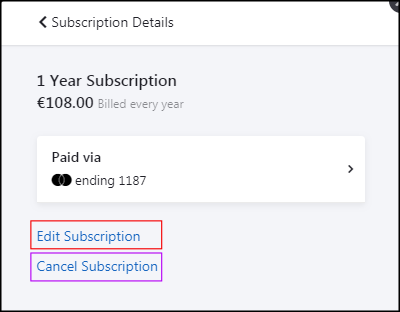 This is where you can also edit your subscription in the ("Edit Subscription") tab, for example, by changing its period.