Women cardigan oversize. Free knitting pattern.
Hello, friends.
Today we publish the following free knitting pattern from our cycle (https://knitinspire.com/blog/20?c=10).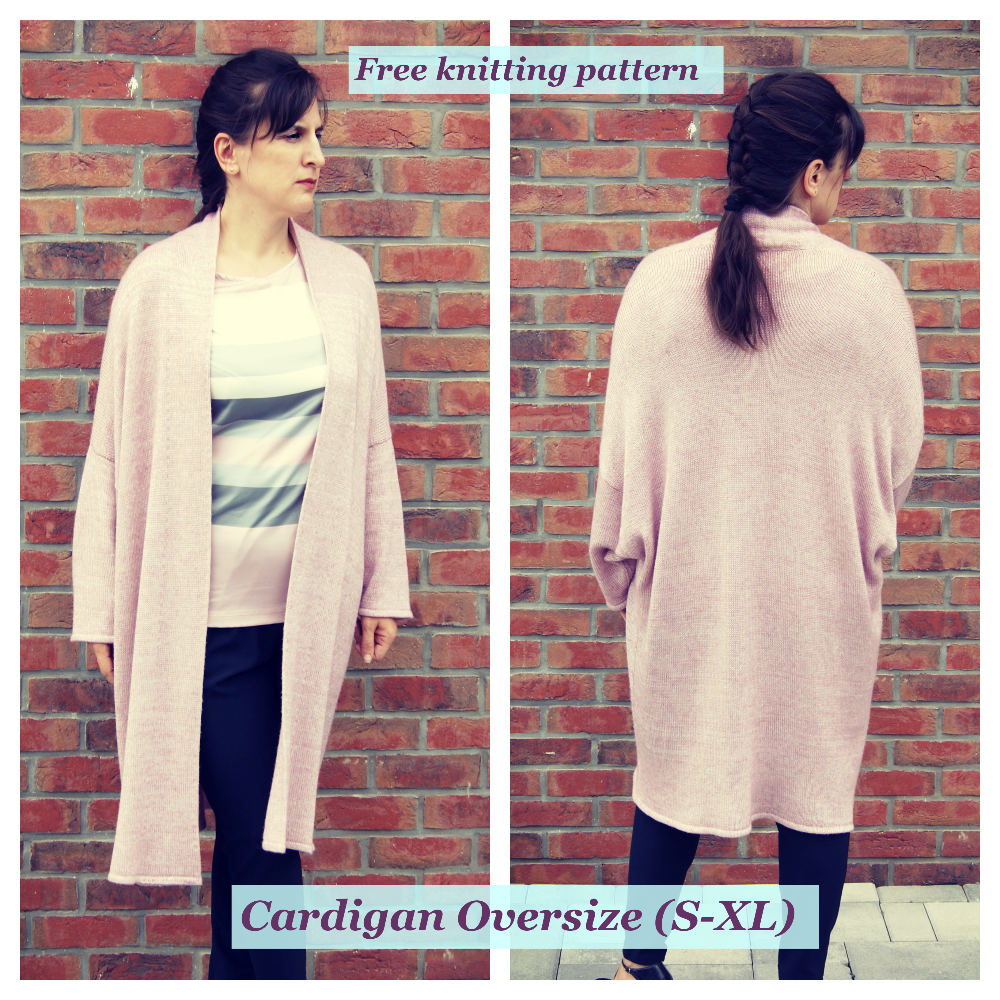 The cardigan has a drop shoulder and an enlarged armhole, a wide sleeve and open front parts. It can be worn with or without a belt. Front parts and neck are trimmed with a whole-knitted wide band, which strengthens the outer line of the front parts and the neckline.
The cardigan is suitable for any size in the range from S to XXL. The length of the garment is 35" (ca. 90 cm).
The pattern is presented for three types of yarn and various tools (knitting needles, knitting machine).
If you are interested in the pattern, you can download it right here. We do not require registration or other actions from you.
This knitting pattern was created using online knitting software.
On the links below you will find other knitting patterns from the cycle:
If the size, style, yarn does not suit you in this project, you can fill out the form at the end of the post and send it to us. We are fast and free to recalculate the project for your parameters and send you a new pattern. You will only have to knit your garment using the pattern.
Comments: